STUDIOS Architecture and MCLA teamed up on Georgetown University School of Continuing Studies to receive LEED Gold certification, 2014 SCUP/AIA-CAE Excellence in Architecture Merit Award, and 2015 AIA-DC Award for Excellence in Interior Architecture. Society for College and University Planning (SCUP) is an organization of higher education leaders who are responsible for the planning of education campuses and for professionals who support these leaders.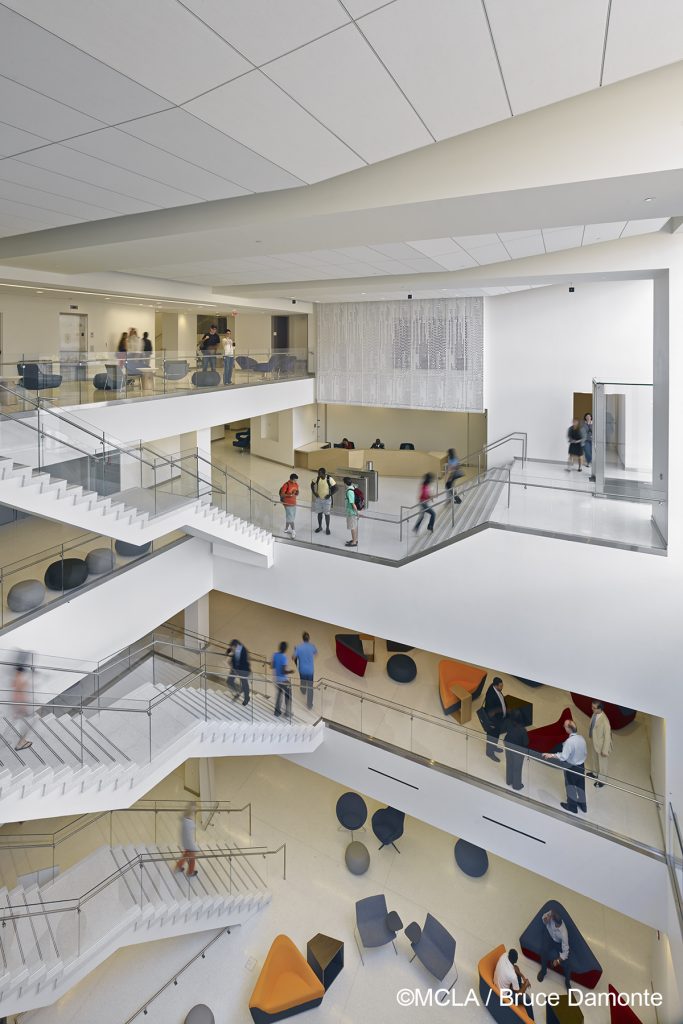 This 100,000ft building features a four-story atrium with a central communicating stair that serves as a central link to all classrooms and offices.  The Architect, STUDIOS also did a conversion of a large studio into a tiered auditorium that can be used as a classroom, lecture hall, or meeting space. To accommodate additional programmatic needs, the project includes specialized spaces such as an alumni center, faculty rooms and study spaces.
More info about this project here.